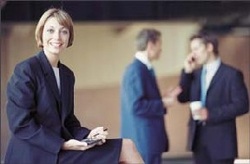 In today's competitive market, finding the right person for the right position is critical to the success of your organization. We understand that time is a precious commodity and your organization cannot afford to waste it on costly, ineffective searches.

Recruitment expertise, responsiveness and flexibility are your priorities. As your human capital strategic partner our team will design, implement and execute a strategic solution to help your firm achieve it's goal in the area of human capital.

Our process delivers. Through a diligent search process, our experienced team works together to deliver industry-best sourcing and recruiting. Our carefully crafted interview methods tighten the range of candidates, so that only the best are presented for consideration. We serve as your advocate, positioning opportunities in the most favorable light, to deliver top talent into your organization.

PTS Group specializes in developing complete and comprehensive recruitment solutions with the highest return on investment in mind for our customers. These solutions are delivered by our skilled consulting team who are well-known for their professional expertise and industry knowledge.


---